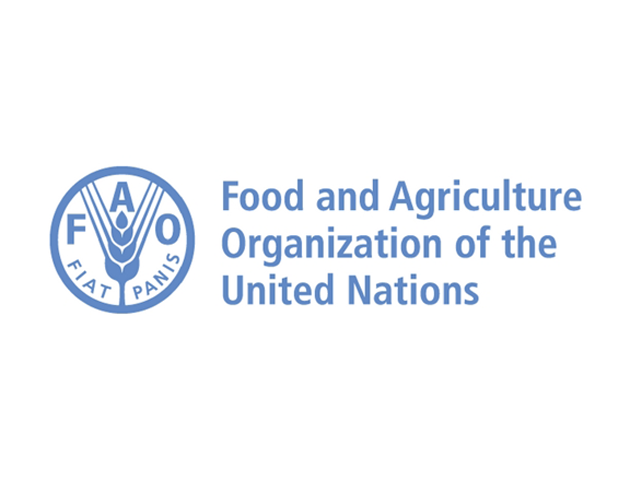 The Food and Agriculture Organization of the United Nations (FAO-UN) – An intergovernmental organization, FAO has 194 Member Nations, two associate members and one member organization, the European Union. Its employees come from various cultural backgrounds and are experts in the multiple fields of activity FAO engages in. FAO's staff capacity allows it to support improved governance inter alia, generate, develop and adapt existing tools and guidelines and provide targeted governance support as a resource to country and regional level FAO offices. Headquartered in Rome, Italy, FAO is present in over 130 countries.
We are recruiting to fill the position below:
Job Title: ECTAD National Operations / Admin Assistant
Ref No: 2002749
Location: Nigeria-Abuja
Organizational Unit: FRNIR
Job Type: Non-staff opportunities
Type of Requisition: NPP (National Project Personnel)
Grade Level: N/A
Duration: 12 Months
Post Number: N/A
Organizational Setting
The main aim of the FAO country office, which is headed by an FAO Representative (FAOR), is to assist government in developing policies, programmes and projects to achieve food security and to reduce hunger and malnutrition, to develop the agricultural, fisheries and forestry sectors, and to use their environmental and natural resources in a sustainable manner. In Nigeria, transboundary animal diseases (TADs) such as PPR, FMD and ASF, including zoonoses such as HPAI, EVD, Lassa Fever and other issues including AMR pose serious risk to agriculture and food/nutrition security especially in view of their impact on the livelihoods of smallholder livestock producers.
They also represent a persistent threat to the national, regional and global health security if not detected early and control on time. FAO had supported Nigeria to carry out several evaluations and develop a number of strategic documents and plans through a multisectoral/multidisciplinary approach with majority of the documents signed jointly by Ministries of Agriculture, Health and Environment: National Action Plan for AMR (2017); Joint External Evaluation (JEE) of the International Health Regulations (IHR) (2017); National Action Plan for Health Security – NAPHS (2018); National One Health Strategic Plan (2018); National Livestock Transformation Plan (2018) and OIE PVS (2019) follow up mission.
These evaluations and strategic documents have identified the gaps and priority actions needed to prevent, detect, and respond to public health threats. In the framework of Global Health Security Agenda (GHSA) Program in Nigeria, FAO Animal Production and Health (NSA)/Office of Emergencies and Resilience (OER) – Emergency Centre for Transboundary Animal Diseases (ECTAD) aims to support the National Veterinary Services to address these gaps in line with JEE recommendations.
Reporting Lines:
The incumbent will work under the overall supervision of the FAO Representative to Nigeria, the direct supervision of the FAO Nigeria ECTAD Country Team Leader, in collaboration with the ECTAD Regional Operations Officer in Accra and the FAO Country Representation Operations Unit.
Technical Focus:
Support the implementation of FAO's Global Health Security Agenda (GHSA) Program at country level.
Tasks and Responsibilities
Support the preparation of project proposals, Letter of Agreements (LoAs) and contracts according to FAO, United Nations (UN), government and donor requirements and procedures; follow-up on submission of reports and payments to Service Providers;
Assist in the preparation of project documents, work plans, procurement plan, mid-term and final project reports from an operational perspective, for technical clearance by FAO's technical services;
Assist in the implementation of efficient financial flow mechanisms and in ensuring timely availability of resources for the smooth implementation of project activities including tracking of budget monitoring and field expenditures;
Assist to maintain effective financial controls including reviewing, clearing and certifying for accuracy, appropriateness, correctness and compliance with the approved budget & FAO Rules and Regulations, all administrative & financial documents submitted to FAO Representative for approval and signature;
Maintain effective delivery follow-ups control tracking the delivery of goods and services;
Prepare Field Budget Authorization (FBAs) requests for submission to the ECTAD Regional Operations Officer in Accra;
Maintain the document filing system both in hard and electronic copy, type correspondence and documents, receive and screen correspondence, attach necessary background information and maintain records of the communications;
Maintain financial records and monitoring systems to record and reconcile expenditures, balances, payments, statements and other data for day-to-day transactions and reports.
Prepare periodic budgetary reports as required by the FAOR and Relevant ECTAD office
Follow up the preparation of recurring reports on assigned accounts, noting variations from budgeted expenses and income and reports thereon. Prepares special reports as required for budget reports as required for budget preparations, audits or other reasons;
Advises and assists international staff, experts and consultants on all respects of allowances salary advances, travel claims and other financial matters and calculates and authorizes payments due for claims and services;
Prepare monthly cash account by recording receipts and disbursements (ledgers, cash books, vouchers, electronic spreadsheet, etc.) and reconciling data for recurring or special reports; provide monthly financial reports/briefs on the current project budget and expenditures in the country;
Perform monthly bank reconciliation and project financial closure report
Monitor bank balance regularly and request for replenishment through GRMS
Maintains liaison with officials of local banks to obtain day-to-day information on exchange and interest rates, changes in procedures and regulations and matters pertaining to maintenance of office bank accounts;
Handle travel arrangements, such as booking flights, cars, and making hotel and restaurant reservations.
Assist the ECTAD CTL and FAOR to brief international personnel on general administrative matters relating to visas, licenses, security; provide advice and ensure administrative support as required;
Assist the organization of workshops, meetings and training courses including booking of hosting facilities/venues, travel, transportation, translation, etc.
Liaise and supervise activities with concerned office and grounds maintenance, security, transport and similar services;
Process of monthly payrolls for both regular staff and NSHR
Assist in preparation of staff contract
Perform other related duties as required
Minimum Requirements
Candidates will be assessed against the following:
University Degree in Business Administration, Finance, Accounting or any related field in Social/Management Sciences;
Minimum of 3 years practical experience in general project operational activities (financial resources and human resources management, contract and asset operations) including at least 2 years work experience with UN System, multilateral institutions or international NGOs;
Working knowledge of English (level C);
National of Nigeria
FAO Core Competencies:
Results Focus
Teamwork
Communication
Building Effective Relationships
Knowledge Sharing and Continuous Improvement
Technical / Functional Skills:
Work experience in more than one location or area of work
Demonstrated ability to analyze problems, make appropriate recommendations, effective decisions, including in emergency settings;
Excellent organizational and communication skills
Extent and relevance of experience in
Extent and relevance of experience in
Familiarity with project, finance, asset and human resources management tools
Familiarity with Office tools including virtual/teleworking platforms
Application Closing Date
11th December, 2020.
How to Apply
Interested and qualified candidates should:
Click here to apply online
Additional Information and Notice
Please note that Closure Date and Time displayed above are based on date and time settings of your personal device
FAO seeks gender, geographical and linguistic diversity in order to best serve FAO Members in all regions.
Qualified female applicants are encouraged to apply.
People with disabilities are equally encouraged to apply.
All applications will be treated with the strictest confidentiality.
FAO does not charge a fee at any stage of the recruitment process (application, interview meeting, processing)
Incomplete applications will not be considered. If you need help please contact:

[email protected]

Applications received after the closing date will not be accepted
Only language proficiency certificates from UN accredited external providers and/or FAO language official examinations (LPE, ILE, LRT) will be accepted as proof of the level of knowledge of languages indicated in the online applications
https://www.hotnigerianjobs.com/hotjobs/312233/ectad-national-operations-admin-assistant-at-the-f.html
✨📢 Search For Latest Jobs Within Your Locality 📢✨{✨ USE DESKTOP VIEW ✨}