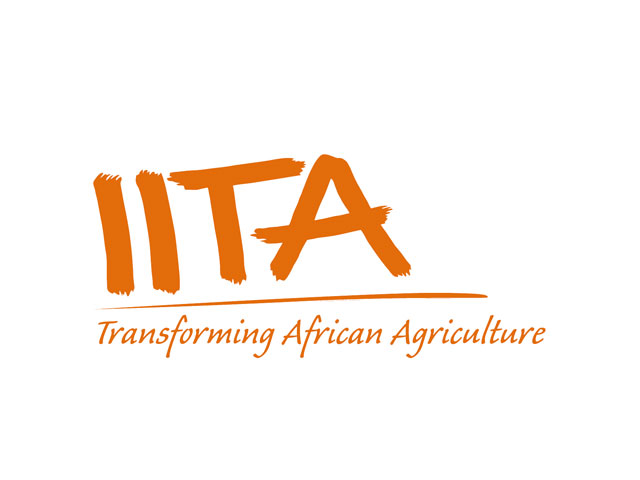 The International Institute of Tropical Agriculture (IITA) is a not-for-profit institution that generates agricultural innovations to meet Africa's most pressing challenges of hunger, malnutrition, poverty, and natural resource degradation. Working with various partners across sub-Saharan Africa, we improve livelihoods, enhance food and nutrition security, increase employment, and preserve natural resource integrity. IITA is a member of CGIAR, a global agriculture research partnership for a food secure future.
We are recruiting to fill the position below:
Job Title: Dietary Intake Interviewer
Ref: STS2020 – 002
Locations: 6 Geo-Political Zones, Nigeria
Duration: December 2020 – June 2021
Recruitment Type: National (Short-term Contract)
Duties
Obtain verbal or written consent before each survey component is started.
Familiarize himself/herself with the food and recipe listings in advance for the i24-hr recall.
Study the SOPs and questionnaire, follow the guidelines and instructions strictly to collect quality data.
Follow the interview instructions from the training and those embedded within the tablet to obtain high data quality.
Conduct pre-training of respondents.
Collect survey data by completing the 24-hr recall as described during the training using the tablet provided and in the right order.
Synchronize data collected regularly by connecting to the dashboard through the internet.
Maintain good quality data collection as much as possible by diligent work, strictly following standard procedures in conducting the interviews and recording answers, and by professional conduct.
Report each day's activity and challenges to the supervisor
Qualifications
HND / BSc in Nutrition, Food Science / Technology, Community Development or Public Health. An employee of State or Federal Government with above qualifications can also apply.
Competencies
The ideal candidate must:
Be experience as an interviewer in surveys
Be proficient in using tablet-based data collection
Be familiar with working in rural Nigeria
Be fluent in English and at least one local language spoken in the assigned zone are required.
Be candidates from different States in the zone and residing in those States highly preferred
Have ability to live or work in a rural environment when necessary
Have excellent communication skills and outgoing personality
Be available to work all days of the week.
Application Closing Date
17th November, 2020.
Method of Application
Interested applicants should complete the online application attaching detailed Cover letter and Curriculum Vitae saved with their names in Microsoft word format. The application must include the names and e-mail addresses of three professional referees which must include the applicant's current or previous direct Supervisor, professional colleague and evidence of current remuneration package.
Click here for more information (PDF)
Note: IITA is an equal opportunity employer and is committed to building a diverse workforce. While all applications will be acknowledged, please note that only shortlisted candidates will be contacted.
https://www.hotnigerianjobs.com/hotjobs/307650/dietary-intake-interviewer-at-the-international-in.html
✨📢 Search For Latest Jobs Within Your Locality 📢✨{✨ USE DESKTOP VIEW ✨}