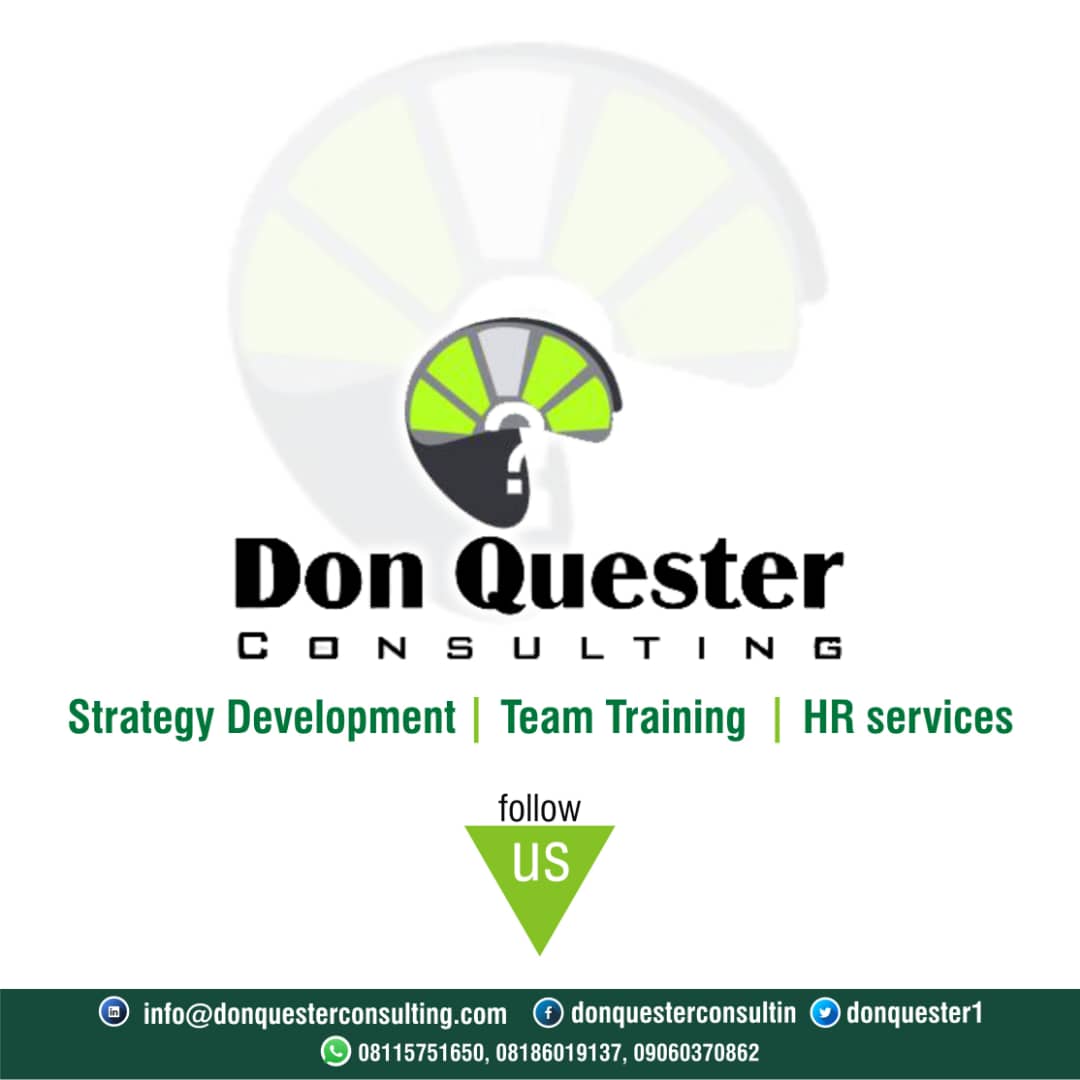 Don Quester Consulting – We offer bespoke- interventionsfocused on significantly improving individual effectiveness and organizational performance.
We are recruiting to fill the position below:
Job Title: Data Center Technical Manager (BMS / Plant Operator / PPM)
Location: Lagos
Employment Type: Full Time
Introduction
We are recruiting for a Data Center for the Following Positions:
Technical Manager
Plant Operator
Building Management System Operator
Data Center Plant Protective Maintenance Planner
Technicians
Technical Manager Job Description
Ability to develop and manage the Systems team, Update, maintain, enforce & control Data Centre policies.
Ability to build consensus within teams and among peers' teams
Ability to Continuously improve the people, process, and technology
Ability to build and maintain relationships with business department leaders and associates
Ability to develop and accomplish the annual and multi-year technology roadmap
Ability to establish and manage project scopes and schedules
Ability to support efforts and needs of the development and database/business intelligence teams
Ability to successful hand-off/transition of new production systems/technology to appropriate groups
Ability to restrict and monitor access control into the Data Centre, maintain ownership of change management request for the Data Centre.
Technical Manager Requirements
B.Sc in Engineering, Information Systems or related field with a minimum of 6 years work experience and a similar but significant related and demonstrable work experiences in data Centre Or in an in IT infrastructure in medium to large corporate environments
Demonstrated experience in the management of enterprise infrastructure teams.
Application Closing Date
30th April, 2021.
How to Apply
Interested and qualified candidates should send their CV to: [email protected] using the Job Ttle as the subject of the email.
Note
Only shortlisted candidates would be contacted and scheduled for interview
Visit www.donquester.com/jobs to know more about our available jobs
https://www.hotnigerianjobs.com/hotjobs/333270/data-center-technical-manager-bms-plant-operator-p.html
✨📢 Search For Latest Jobs Within Your Locality 📢✨{✨ USE DESKTOP VIEW ✨}