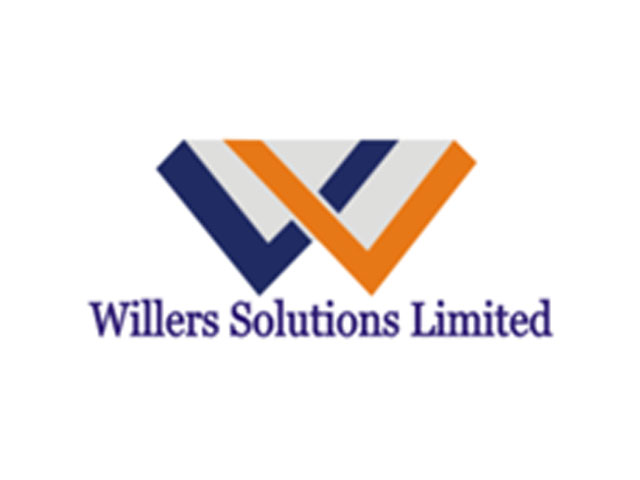 Willers Solutions Limited is a fast paced business management solutions firm with an array of value offerings to Corporate organisations. We work in all major sectors of the economy engaging highly trained and sector-experienced Consultants. Willers Solutions Limited is an indigenous firm with cutting edge value proposition geared towards value maximisation.
We are recruiting to fill the position below:
Job Title: Business Development Executive
Location: Lagos
Employment Type: Full Time
Job Responsibilities
Prospect for potential new clients and turn this into increased business.
Ability to generate high sales and manage cold calls as appropriate within the geographic area to ensure a robust pipeline of opportunities.
Meet potential clients by growing, maintaining, and leveraging your network.
Identify potential clients, and the decision makers within the client organization and must have contacts with the IOC's
Research and build relationships with new clients and must be have experience dealing with NAPIMS, NIPEX.
Set up meetings between client decision makers.
Work with team to develop proposals that speaks to the client's needs, concerns, and objectives.
Participate in pricing the solution/service.
Ability to resolve conflicts and handle issues timely to a positive conclusion
Conduct research to identify new markets and customer needs
Arrange business meetings with prospective clients
Promote the company's products/services addressing or predicting clients' objectives
Requirements
Minimum of a Bachelor's Degree or its equivalent.
Must have a science background
Must have minimum of 5 – 8 years experience in the Oil and Gas Sector.
Application Closing Date
Not Specified.
How to Apply
Interested and qualified candidates should send their CV in MS Word to: [email protected] using "Business Development Executive" as the subject of the mail.
https://www.hotnigerianjobs.com/hotjobs/306306/business-development-executive-at-willers-solution.html
✨📢 Search For Latest Jobs Within Your Locality 📢✨{✨ USE DESKTOP VIEW ✨}